FTC Disclosure

If you make a purchase via a link on this site, Disability Grants may receive a small commission on the transaction - at no added cost to you. Thank you!
Funding for Medical Treatments
Funding for Medical Treatments
Conductive Education (designed by the Peto Institute in Hungary) is a system of learning for children and adults with neurological motor disorders such as Cerebral Palsy.
For children it is taught through play sessions using a mixture of individual and group work. 
Conductive Education is undertaken using specialist furniture such as plinths, ladderback chairs and stools to encourage independence and to facilitate a structured therapy programme.
Parents and children work together guided by a Conductor, teacher or physiotherapist.
A list of the main centres offering Conductive Education in the UK can be found on the Conductive Education website. Other special schools and centres may also use Conductive Education and is sometimes combined within other therapy sessions.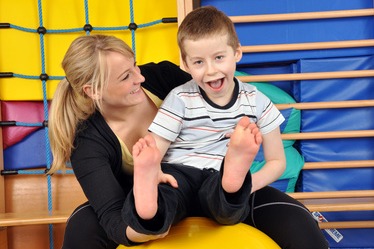 Footsteps is a Polish therapy programme which help children and young people (3-25 years) with neuro-motor disorders reach their full physical potential.
The three week programme requires an initial assessment before a formal application can be made using the on-line application form. Grants to attend the centre are awarded according to need and financial details are required.
Little Wings is a kids travel brand and a non-profit, international flying organisation that arranges free of charge medical air charters in aircraft for children and adults with life threatening injuries or illnesses.
It's flights are charitable and are funded through donations and corporate partnerships.
Little Wings missions have included:
Medical Transport for specialist medical treatment
Medical Repatriation for families and individuals who get injured abroad
Blood, organ and tissue donations
Transport for organ transplants
Medical escorts
To request a flight email: flightrequest@little-wings.org or complete the online request form.
Little Wings is part of the Stratus Flying Charity.
The Tree of Hope helps families of sick children who need specialist medical surgery, treatment, therapy and equipment to improve the quality of their lives.
It provides assistance to enable them to raise money for medical surgery and treatments in the private sector in the UK and medical specialists abroad.
This has previously included Selective Dorsal Rhizotomy (SDR), Conductive Education, Hyperbaric Oxygen Therapy and specialist physiotherapy.
To apply for help telephone: 01892 535525 or email help@treeofhope.org.uk
Check ALL the pages......
Charities and Trusts are listed alphabetically
Funding for Medical Treatments