FTC Disclosure

If you make a purchase via a link on this site, Disability Grants may receive a small commission on the transaction - at no added cost to you. Thank you!
Grants USA
Grants USA
With the increasing number of US visitors to the Disability Grants website we felt it was vital to extend our horizons.....
As it doesn't matter where you live for if you're a parent of a disabled child or an adult with disabilities you know what it's like to struggle for the things that you need.
In fact, you can probably think of a few "must haves" you could use right now!
Money is often the biggest obstacle – whether you need specialist equipment, advanced medical care or assistance in paying for special education.
Finding enough cash to pay for these extra costs and the essentials to live an independent life is challenging....leaving you exhausted and worn to a frazzle with the enormity of the sums involved. 
That's why we've created a Grants USA section – to offer a lifeline to those who are struggling with the financial strain of having a disability in the US.
Just like the main site the pages are divided into sections and will be added to regularly as more information becomes available.
Check out the pages below: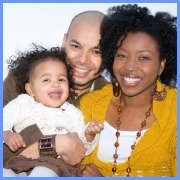 USA Grants for Families
and Carers
See also:


Grants USA