Home

>
Grants for Families

>
Grants for Families General
Grants for Families and Carers
General Grants
Carers of people with Multiple Sclerosis are able to apply for financial support for course fees and other costs towards educational and learning opportunities.
This is open to those in work and wishing to retrain as well as full time carers. Former carers who have recently stopped caring may also apply
They provide one-off grants to help pay for non graduate course fees, materials, books, travel costs and any caring costs to enable you to attend the course.
To apply download an application form and a supporting letter to be completed by a suitable professional. 
The Carers Trust has four grant funds open to individual adult carers aged 16 or over.
Carers Essentials: Grants of up to £300 for essential household items that will benefit you in your caring role e.g. washing machines, cookers, beds.Carers 
Take Time Out: Grants of up to £400 towards the cost of short breaks, respite care and holidays.
Carers: Skills for You: Grants of up to £500 towards the cost of courses and personal development for you (the carer).
Carers Access: Grants of up to £350 towards the cost of driving lessons or other forms of transport that would benefit you in your caring role.
To apply: Contact your local carers group. The Carers Trust have an online search box on their home page to help you find your local group. Just add your postcode.
The Carers group will have to complete a supporting statement for you on the application form. 
Family Action provides practical and emotional support to disadvantaged children and socially isolated families to enable children to achieve their potential within the family unit. They also support Young Carers.
The charity makes small grants, particularly to those on low income or benefits:
Welfare Grants Programme - provides support towards the cost of clothing, general household needs, communication aids and medical adaptations.
Educational Grants Programme - provides small grants in the region of £200 to a maximum of £300. (open to 14 years+)
Unfortunately, the Welfare Grants programme is currently closed and is unlikely to reopen until 1st April 2018

Check out the other pages....

See Also: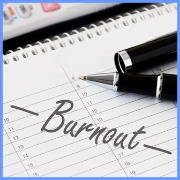 Respite and holiday funding
Disability Laws and Legal Rights
For rights of the carer