FTC Disclosure

If you make a purchase via a link on this site, Disability Grants may receive a small commission on the transaction - at no added cost to you. Thank you!
Funding Boost for Disabled Athletes
Funding Boost for
Disabled Athletes
 By Helen Cross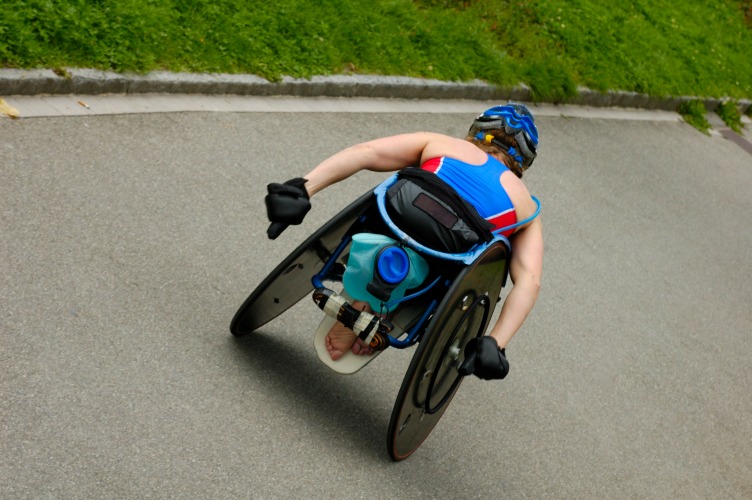 Sport is one of the best ways to increase strength and flexibility, battle stress and boost one's self-confidence.
And now, disabled athletes in the Scottish Borders have more cause than ever to celebrate, with a new grant scheme having been announced by the Borders Sport Disability Sports Group.
The scheme has been created to provide grants up to £300 in four different cases:
Individual grants - to enable individuals to commence or take part in disability sports sessions or for clubs to organise activities that foster participation in sport among persons with a disability.
Special project grants -

for

 organisations and clubs so they can create events for those with a disability.
Specialist equipment grants will enable special equipment to be purchased.
Competition/event grants - to help athletes with disabilities with travel costs, accommodation or entrance fees.  This is for those taking part in competitions for disabled persons, whether at a local, regional or national level. 
Alan Oliver, Disability Officer of Borders Sports and Leisure, notes that the number of people taking part in events for the disabled has increased over the years.
In the Scottish Borders alone, there are an estimated 25 organisations and clubs with disabled members.
These groups are keen to provide the best facilities, equipment, and opportunities for members with disabilities.
Their interest is motivated by the many benefits that sports has for athletes with disabilities.
It is hoped that the new grant scheme will continue to attract greater numbers of disabled athletes to organisations and clubs in the Borders.
Sport improves Wellbeing
Studies have shown that sport offers many physical and mental benefits such as greater life satisfaction, a sensation of greater health, enhanced connectedness, social support and bonding.
It has also been shown that playing adaptive sports is linked to higher employment.  This has a positive impact for the athletes themselves, as well as the economy.
The study, carried out by researchers at the University of Houston Department of Health and Human Performance (HHP), shows that greater investment in resources for disabled athletes is required.
In fact, grants of this type are a vital way to improve wellbeing, as well as employment.
Research has shown that employment rates for individuals with disabilities is lower than the national employment rate in the US and patterns are similar on a global scale.
Disability sport provides a strong support system.  It boosts self-esteem and encourages athletes to form part of a peer-education system in which athletes can discover new resources to find employment and gain mentorship.
About Borders Sport and Leisure
Borders Sport and Leisure is a charitable organisation offering a wide range of services in their own centres and in various additional locations.
Their aim is to provide equal opportunities which inspire residents in the Borders area to lead healthier lives by taking part in games, physical activities, and sport.
The organisation has pools at:
Eyemouth Leisure Centre
Kelso Swimming Pool
Galashiels Swimming Pool
Peebles Swimming Pool
Selkirk Leisure Centre
Teviotdale Leisure Centre.
They work alongside many local schools, and are part of a large network of clubs, coaches and volunteers.
Athletes of various ages can take part in many sports.
This includes:
Football, cycling, rugby, gymnastics, athletics, tennis, triathlon, hockey, triathlon, and much more.
The charity is committed to increasing the number of participants in various sports, and in improving athletes' life through physical activity and sport.
If you are interested in learning more about the grants scheme or you wish to request an application form, contact Mr. Oliver on aoliver@bslt.org.uk
See also:
Funding Boost for Disabled Athletes