Resources for Disability Professionals and Organisations
The resources on this page are for professionals supporting the disabled and their families.
Please feel free to download and copy the publications for your newsletters and websites.
Either download the PDF or
For other images:  Click on image...Right Click....Select "Save As"...when "Save Us box" appears save to your computer.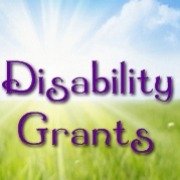 Disability Grants Logo
| | | |
| --- | --- | --- |
| | QR Code linking to Disability Grants website | |
A6 Postcard
A5 Poster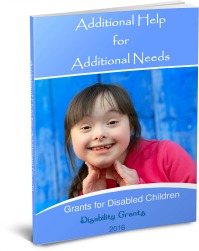 Additional Help for Additional Needs
Book with details of over 200 charities supporting children with additional needs.
SOLD OUT 
New edition in 2017
Sign up TODAY for our FREE monthly Newsletter to help you stay up to date with all the latest additions to Disability Grants.
It also includes deadlines for grant applications, useful resources and other snippets.
Don't Worry - Your E-mail address is totally secure.
We promise to use it only to send you Disability Grants News