FTC Disclosure

If you make a purchase via a link on this site, Disability Grants may receive a small commission on the transaction - at no added cost to you. Thank you!
Disability Travel Discounts
Disability Travel Discounts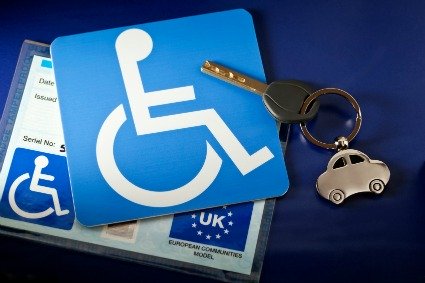 Please follow government advice. Only travel for work if essential or for other legally permitted reasons

Free parking around the UK • Free London Congestion charge • Toll concessions (reduced rate or free)
The Blue Badge Scheme is for children and adults with severe mobility problems.
It allows them to park close to their destination.
Apply through your local authority (there is a small fee) or online.
To obtain a discount on the London Congestion charge register with Transport for London at least 10 days before your journey.
For Blue Badge holder travelling abroad this useful map provides links to disabled parking concessions in other EU countries.
The eligibility criteria for Blue Badges now includes people with hidden disabilities such as Dementia, Autism and mental health conditions.
Free bus travel
Older and disabled people are entitled to free bus travel. You are eligible if you are visually impaired, profoundly deaf, are without speech, have a learning difficulty, mobility difficulties and loss of arms.
The scheme is operated differently in England, Wales, Scotland and Northern Ireland.
To apply contact your local authority.
Get a BITE Card
10% off food and drink at mainline railway stations
Includes branded outlets such a Burger King and Upper Crust
Save 1/3 on most adult rail fares • 30% off hotel breaks
Available for £20 a year (£54 for 3 years) to those on disability related benefits, registered deaf or use a hearing aid, registered visually impaired or have epilepsy.
To apply: download an application form or visit local manned station.
Click here to Book assistance 
See also: Cheap Rail Travel
Save up to 30% on Weekend Hotel Breaks
50% off Meals
75% off Home Wine Tasting Experience
Includes Holiday Inn and over 6,000 restaurants across the UK and Ireland

1/3 off standard price tickets
National Express offers a Disabled Coachcard for anyone registered with a disability.
The card costs £12.50 to purchase and lasts for a year.  
It can save 1/3 of the cost of standard price tickets and can be used at peak and non peak travel times.
The majority of coaches have a passenger lift at the front of the coach but do let them know if you are a wheelchair user or have reduced mobility.
Free Car Tax
To receive exemption from Car Tax you must be receiving either the higher rate of the mobility component of Disability Living Allowance or the War Pension Mobility Supplement
If you receive Disability Living Allowance contact the Disability Allowance Unit on 0845 712 3456 and ask for leaflet DLA 403 and an application form.
Those in receipt of the War Pension Mobility Supplement need to apply to the Service Personnel and Veterans Agency on 0800 169 2277 and ask for exemption certificate, WPA 0442
Users of the Motability Scheme will receive their tax disc direct from Motability and do not need to apply for the exemption.
Toll Concessions
Reduced or free tolls
Toll concessions are available for the disabled at river crossings, bridges and tunnels.
Unfortunately, conditions vary from applying for vouchers if you are in receipt of higher rate Disability Living Allowance, holding a Blue Badge, or having a registered disabled vehicle (on Tax disc).
Disability Travel Discounts