FTC Disclosure

If you make a purchase via a link on this site, Disability Grants may receive a small commission on the transaction - at no added cost to you. Thank you!
Leisure Discounts
Disability Leisure Discounts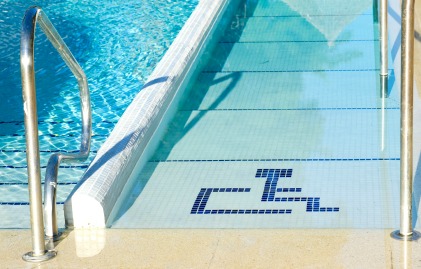 Free subscription
A National charity providing subscription free unabridged audio books for adults and children with sight problems, dyslexia and other disabilities.
It has a choice of over 9,000 books available in digital format  on MP3 CD, USB memory stick or via streaming.
FREE use of Tandems
Charlotte's Tandems is a charity that lends tandems (and trailer bikes) to people of any age, disability or special need for free, so that they can enjoy the wonders of cycling.
The tandems are available for people to collect from their bases around the UK.  Full details are on their website.
Cinema Exhibitors' Association Card
Carers go free
This is a national card providing concessionary cinema tickets for carers accompanying a disabled person to the cinemas across the UK.
The card is valid for one year and costs £6.00.
The application is made by the disabled person who must be either in receipt of Disability Living Allowance or registered as blind.
To apply: Apply online or download an application form from the website.
Free Braille books
Clearvision provide braille (or moon - an alternative to braille) print and pictures books via a postal lending library.
It has over 13,000 books including tactile picture books, fiction and non fiction.
Membership is free to families.  Organisations and schools wishing to borrow the books must pay an annual fee of £50.
Discounted e-books
Every day Amazon unveils a book deal at a discounted price.  The deals go live at midnight and continue to 11.59pm on the same day.
You can subscribe to receive a daily email to make sure you don't miss any offers.

Don't worry if you haven't got a Kindle - you can download "Kindle for the PC" free so you can read the e-books on your computer. We've tried it and it works!
You can also download "Kindle for iPhone"
Free e-books
Leisure Passes
Most Local councils run their own leisure pass scheme to offer discounted activities to it's local residents.  
These may include discounts on bookings and price reductions to places of interest in the local area.
There is usually a small cost for the pass depending on your individual circumstances.
Though without exception concessions are offered to under 16/18 years, over 60's and individuals on benefits.  It usually includes the Disability Living Allowance.
Check out your local Leisure scheme by looking on your district council website or putting "Leisure passes from councils" into Google.
Leisure passes may be called Passport to Leisure or Access to Leisure
Library Concessions
Free or reduced charges and fees
It is free to join your local library and to borrow books. 
However, there are charges for additional services and late returns.
For disabled users there is usually a number of concessions. This may include:
reduced (sometimes free) library charges for computer access 
audio and visual material 
Late returns/overdue books
Reservations for books
Some areas also operate a free home delivery service if you are housebound, have a disability or care for someone at home.
The concessionary rate, eligibility requirements and services offered vary between local authorities.
Evidence of disability or benefits received may be required.
Free tactile and audio books
Living Paintings is a free library of tactile and audio books for blind and partially sighted people.
It operates a free postal library of "touch to see" books with titles suitable for children and adults.
It will also lend the books to schools, health organisations and care homes.
To join: complete the online form.
RNIB - Talking Books/Accessible Newspapers and Magazines
Reduced rates for audio books
The RNIB (Royal National Institute for the Blind) run a Talking books service. For a reasonable subscription fee you can have book CD delivered to your home. Over the course of a year if you use the service regularly it amounts to a considerable saving on purchased audio CD's
You are able to order six books at a time but as many as you want throughout the year. The service is quick and it's easy to order new titles.
Included in the full subscription fee is a Daisy Player to play the CD. The use of the Daisy player means that one CD can contain a whole book where normal audio CD's may need 6 or more CD's for the same book.
The Daisy player is easy to operate and is able to change the voice speed to suit the listener.
It is only available to individuals with a visual impairment.
To access any of the RNIB's services, call the Helpline on 0303 123 9999, email helpline@rnib.org.uk or visit rnib.org.uk.

You can also say, "Alexa, call RNIB Helpline" to an Alexa-enabled device.
Leisure Discounts