Ardrossan, North Ayrshire
by Jessica Gillespie
(North Ayrshire)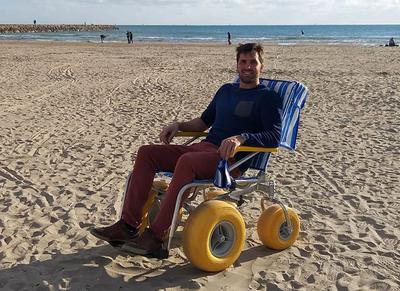 Terrawheels

There are two wheelers located at Ardrossan: the Hippocampe and the Terrawheels. Both can be hired out for free. More information on this project can be found at the following link:

https://www.ardrossantrust.org/south-beach-wheelers/
If you wish to book please use the contact form on the website.
There were no facilities on the beach beforehand so with the introduction of these wheelers it certainly makes access much easier to some of North Ayrshire's beautiful open spaces.
ANSWER:
Thank you Jessica for adding the beach wheelchairs on the South Beach at Ardossan.
It's exciting that the introduction of the wheelchairs has improved beach access for the disabled.
The Ardossan's Trust plans for the inclusive play park are awesome. Be sure to keep us posted on this so we can add it to our map on Accessible Play Areas.
All the best
Julia