Welcome to the October 2021 edition of Disability Grants News.
It has been a while since Disability Grants sent out a newsletter so there's a lot to catch up on!
The Covid 19 Pandemic has taken its toll with charities closing or reducing the support they can offer through lack of funding or staff furlough. Much of our time has been spent updating the website to reflect these changes.
There may be other changes that we don't know about so please notify us through our online form:
Before starting your search for grants I recommend that you take the time to read about grants…
Adults
About Grants section
Children and Young People
Grants for Disabled Children – An Introduction
This will give you a grounding on how to apply and what you can apply for. The website's Site Search has also been updated to make it easier for you to search for grants.
Please check that you met a Charity's grant criteria before making an application. Each charity is different.
There have been too many additions and changes to mention so this newsletter is going to focus on an appeal for help and news items.
Help Us to Help You
Our most FAQ is about household items and bills. There are several pages on the website that provide information…
Secondhand Furniture and Household Items
We've set up a map to identify organisations across the UK who offer support. This has had a great response but we need your help to find more organisations that provide household items at cost, reduced price or free.
This includes white goods, beds, carpets, sofa and any other essential items.
If you complete the online form we will add the details to the map. As soon as your information is added to the map it will be live on the website.
This will help both individuals and Professionals who are supporting individuals, children and families with disabilities.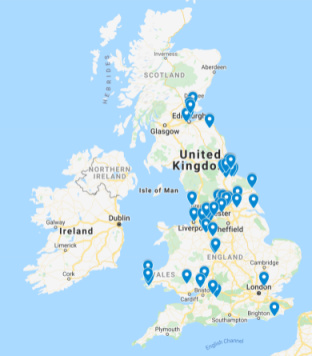 secondhand-furniture-and-household-items.html


Disability News
Please don't forget that Disability Grants is a shared resource where everyone helps each other..... So, do participate and share your knowledge and experiences.
Help and Be Helped
All the best
Julia Tyrrell
Founder of Disability Grants
Are there topics you would like the newsletter to cover? Tell us how Disability Grants can improve so we can help you more in the future.
Email: contact@disability-grants.org
Spread the word! If you enjoy reading this newsletter please forward it on to your friends and colleagues.
And...stay connected by joining us on Facebook