Welcome to the November edition of Disability Grants News - a monthly round up of highlights on the Disability Grants website and resources for anyone with a disability, caring for or working with disabled adults or children.
New Pages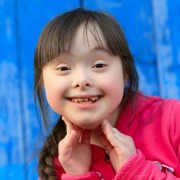 Grants for Disabled Children - an Introduction
Family Fund
Updated Pages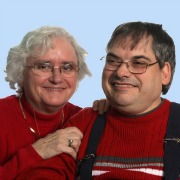 Grants for Disabled Adults
Grant News
Children and Adults
Children and young people with life-threatening or life-limiting conditions may be eligible for a grant from a wish charity.
Organisations and support workers can apply at any time to Buttle UK for help families young people in a crisis with an Emergency Essentials Grant.
Free Cakes for Kids whose families find it difficult to provide a birthday cake for their child
Applications for holiday grants through the 3H fund will open in January 2018
Nominations will open in early 2018 for Destination Florida for children with a life threatening, life limiting, terminal illness or other challenging condition. Children must be aged 7 to 16 years and live in North West England.
Funding for small charities in the West Midlands for projects that benefit the old, young and disabled are provided by the Edger E Lawley Foundation
Skills for Care can help pay for your Personal assistants (PA'S) or carers training if your employ them through your personal health budget (PHB).
Community
BBC Children in Need - funding for small grants opens 1st December 2017 and main grant applications 16th January 2108
The D M Thomas Foundation provides funding for charities working with children and young people with disabilities or life limiting conditions. Next funding deadline 6th February 2018
The Dunhill Medical Trust offers funding for activities and services for the care of older people, including rehabilitation and palliative care. It reopens for applications on 8th January 2018 until 30th March 2018.
Discounts
Did you know that having a Disabled Persons Railcard can help you with discounted holidays? It is currently offering a special discount with Hoseasons on a selection of lodges, parks and boating holidays.
Save money with a Kids Pass for discounts at Cinemas, family days out and restaurants. If you purchase a Kids Pass Disability Grants receives a small remuneration from the sale.
Resources
Turn2Us have created a straightforward guide to claiming Personal Independence Payment
Snippets
Last Wednesday's budget provided an extra £42m for the Disabled Facilities Grant in 2017/18 to help with home adaptations. A summary of the budget key points for anyone with a disability can be found on the Disability Rights website.
The OU has been awarded £500,000 to support scholarships for disabled veterans, empowering former Armed Forces personnel to enhance their skills and fulfil their potential. The scheme will be launched on 22nd March 2018.
Contact a Family has been rebranded and is now called Contact. Its website has been updated and continues to offer free guides to parent/carers of disabled children.
Billionaire Microsoft co-founder Bill Gates is to invest $50 million in the Dementia Discovery Fund, a venture capital fund that brings together industry and government to seek treatments for the brain-wasting disease.
Sainsbury's has become the first supermarket to introduce "dementia-friendly" lavatories thanks to a campaigning pensioner who was routinely forced to rescue her Alzheimer's sufferer husband.
Please don't forget that Disability Grants is a shared resource where everyone helps each other..... So, do participate and share your knowledge and experiences.
Help and Be Helped
All the best
Julia Tyrrell
Founder of Disability Grants
Are there topics you would like the newsletter to cover? Tell us how Disability Grants can improve so we can help you more in the future.
Email: contact@disability-grants.org
Spread the word! If you enjoy reading this newsletter please forward it on to your friends and colleagues.
And...stay connected by joining us on Facebook
Disability Grants helping you save time
finding the right grant