Welcome to the April edition of Disability Grants News - a monthly round up of what's new on the Disability Grants website and resources for anyone with a disability, caring for or working with disabled adults or children.
New Page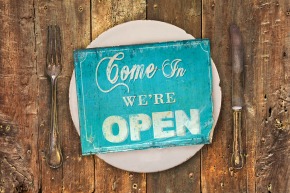 These are cafes that train or employ individuals with learning difficulties.
To make it easier to support these cafes we have created an online map showing the locations of the cafes and any information we have managed to find.
You can add your own suggestions, reviews and comments using the online form. We will then add the cafe to the online map.
Grant News
If you looking for help towards a holiday or time out from caring have a look at our Holiday Grants section.
Here are some of this month's highlights....
The Phab Residential Holiday Projects for 2017 are now open for applications. It provides residential weeks for young people aged 8 to 18 years at accessible centres in the Lake District and the New Forest.
Travel grants for UK individuals (over 18 years) to bring back real benefits and knowledge to your community and the UK from the Winston Churchill Memorial Trust.
Applications will reopen in May 2017.
Three holiday caravans available from the Children's Hearbeat Trust for families of children with heart disease to have a break close to their home in Northern Ireland.
Other grants....
Meningitis Now helps individuals who have had meningitis and their families with funeral expenses, counselling, creative and complementary therapy services. .
The Snowdon Trust is now accepting applications from students who are physically disabled and/or have a sensory impairment in further or higher education to help fund the extra cost of studying with a disability.
The Matthew Trust is one of the few charities providing financial support for children over 8 years and adults experiencing mental health problems.
Discounts
If you receive Personal Independence Payment or Disability Living Allowance you can apply for CEA card Cinema Exhibitors' Association Card. The £6 card gives concessionary cinema tickets for any carer accompanying you to the cinemas across the UK
The over 60's can also get discounts at the Odeon, Vue and Cineword if you have proof of your age such as a bus pass or a letter confirming your state pension. Some even offer free tea and biscuits!
Spring rooms from £35 are being offered by Premier Inn all over the UK (excluding central London) - under 16's stay and eat breakfast free when one adult orders a full Premier Inn Breakfast or Meal Deal.
Disability Grants is now an affilate of Kids Pass as it can help save money on family days out at theme parks, major attractions and holidays. If you purchase a Kids Pass Disability Grants receives a small remuneration from the sale. Let us know if you think it is good value for money.
Resources
PIP Info is a free website resource covering all aspects of the Personal Independence Payment, regulations and case law.
Transport for London have created a new step free tube map of London to help disabled passengers plan their journeys. Independent Living has made a comparison between this and Euan's Guide a few years ago.
Colourblind Tube Map is free app from iTunes and Google Play displaying the London Tube map in six different versions including white on black and yellow on blue. It also shows wheelchair accessible tube stations.
Don't forget that Disability Grants is a shared resource where everyone helps each other..... So, do participate and share your knowledge and experiences.
Help and Be Helped
All the best

Julia Tyrrell
Founder of Disability Grants
Are there topics you would like the newsletter to cover? Tell us how Disability Grants can improve so we can help you more in the future.
Email: contact@disability-grants.org
Spread the word! If you enjoy reading this newsletter please forward it on to your friends and colleagues.
And...stay connected by joining us on Facebook
Disability Grants helping you save time
finding the right grant