Home

>
YOUR Grants

>
Jeans for Genes Grant Giving Programme 2017
Jeans for Genes Day Grant Giving Programme 2017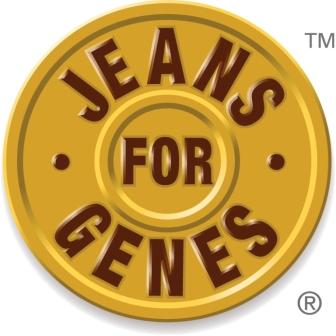 Could your charity benefit from a Genetic Disorders UK grant?
Genetic Disorders UK (GDUK) is the UK charity which aims to change the world for children with genetic disorders. 

Our grant programme means that thousands of families with some of the rarest conditions in the world can benefit from the money raised on Jeans for Genes Day.
Applications are invited for grants up to £5,000.
Genetic Disorders UK will accept applications from charities and  patient groups working on behalf of children and families affected by a genetic disorder (if they are endorsed by a medical professional with recognised expertise in the disorder).
The project must benefit children under 18 years old affected by genetic disorders.
The 2017 grant programme is now open to applications from 1st September until 30 September 2016.
Further information on eligibility and conditions can be found in the application pack (PDF).
To apply: download an application pack from the website.
Genetic Disorders UK has also partnered with the Newlife Foundation to offer essential specialist equipment such as pain relieving beds, wheelchairs, car seats and portable hoists.  
Applications for equipment should be made through the Newlife Foundation.
Wear Jeans Change Lives

Friday 23rd September 2016
Friday 23rd September 2016 is Jeans for Genes Day!
All money raised on this day go to support Genetic Disorders UK.
Schools, workplaces and other groups can all join in by wearing Jeans on this special day.
The charity produce a range of resource materials for all ages to support Jeans for Genes Day and free downloads to help increase your fundraising activities.